Reciprocal links to other Web Sites
Are you looking for something unusual? The following web sites have contacted us to provide a reciprocal link. You may be surprised at what is offered.
Qweas.com Search and Download Software
Custom Software Development. EffectiveSoft provides wide range of Custom Software Development services.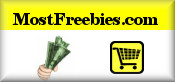 Title: Compatia
URL: http://www.self-certify.com
Description:

Comptia A+ certification microsoft certification ccna certification and practice tests offered with ccna training and exam information mcse practise tests cisco certification test info a+ certification training and other certification programs.
Arkadia: Apartments for sale by owner & holiday rentals
International real estate classified ads from homeowners or brokers to buy, sell or rent your property, house, apartment, business, land. Worldwide directory of vacation rentals by owner!.
Title: LeisureMax - Live Better
Url: www.leisuremax.us
Description: Jacuzzi Spas, Sundance Spas, Hotspring Spas, Bull Frog Spas, Cal Spas, Freeflow Spas, Cal Flame Grills, Lynx Grills, Solaire Grills, Firemagic Grills, Dyanasty Grills, AMF Billiards, Beach Billiards, Vitalie Billiards, Bassford Billiards
Title : Data Acqusition with SuperLogics
URL : http://www.superlogics.com
Description : SuperLogics offers data acquisition hardware, software for LabVIEW, thermocouples, accelerometers, pressure sensors, industrial computer and panel pc options.
TITLE: PS 2 Playstation 2 Games
DESCRIPTION: An extensive collection of listings for PS2 games,
Playstation 2 online shops and general PS 2 resources.
URL: http://www.ps2-playstation-2-games.co.uk

TITLE: Software development custom application, india web software development.
DESCRIPTION: It provides latest information and updates on software development.It provides software development custom applications,internet software development services,software development business plan and india web software development..
URL: http://www.softwaredevelopmentblog.com/
Do you have a Web site to add to this list? Please send email with details. Thanks, Greg Hudson.
[Home] [Awards] [Company Info] [Downloads] [Feedback] [How to Order]
[Links] [Price List] [Products] [Search] [Site Map] [Tech Support]
Hudson Software, 5 Hillcrest Crt, DONVALE, Vic, 3111, Australia.
Within Australia call: (04) 0989-0572
International Callers: IDD+61 (4) 0989-0572
ABN 69 672 495 458